Trump says he agrees with US intelligence community that Russia meddled in election
Breaking! #Ads4nairaBlog.com Latestnews
Trump says he agrees with US intelligence community that Russia meddled in election
While President Donald Trump says he believes Russian President Vladimir Putin is sincere when he denies that Russia sought to interfere in the 2016 U.S. election, the president said he personally believes the conclusion of the U.S. intelligence community -– and not Putin -– that Russia did in fact meddle in the election.
"I believe he believes that," Trump said of Putin's denials during a joint press conference with Vietnam's President Tran Dai Quang at the presidential palace in Hanoi and expressed surprise that there was any confusion about what he meant after previously telling reporters that Putin "means it" when he says he didn't meddle.
Trump went on to say he personally accepts the opinion of the U.S. intelligence agencies "as currently led" by his appointees, in spite of Putin's denials.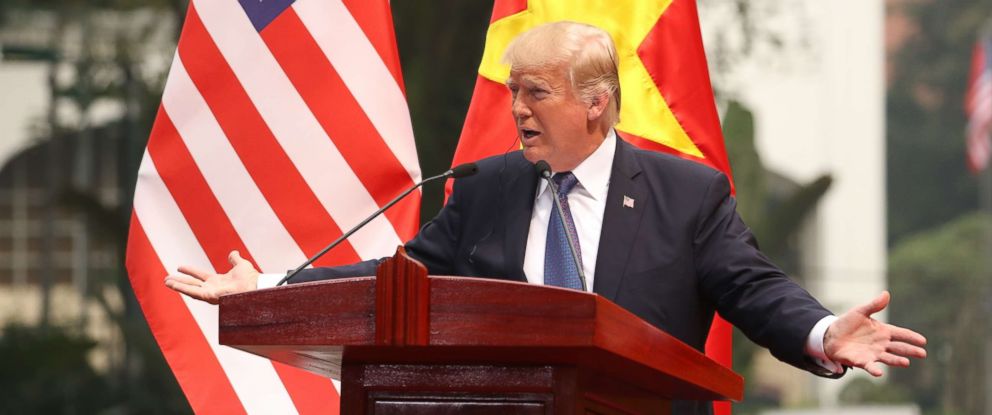 '