Police lssue Thanksgiving turkeys instead of tickets for minor traffic violations
Breaking! #Ads4nairaBlog.com Latestnews
Police issue Thanksgiving turkeys instead of tickets for minor traffic violations
If you got pulled over in Billings, Montana this week, you may have gotten a turkey instead of a ticket.
Officers Brandon Ihde, Andrew Sanders and Eric Schnelbach of the Billings Police Department's traffic enforcement team pulled over drivers Wednesday and let them go with a warning, along with a frozen bird.
Lieutenant Neil Lawrence told ABC News that this was the first year that the department made the Thanksgiving gesture.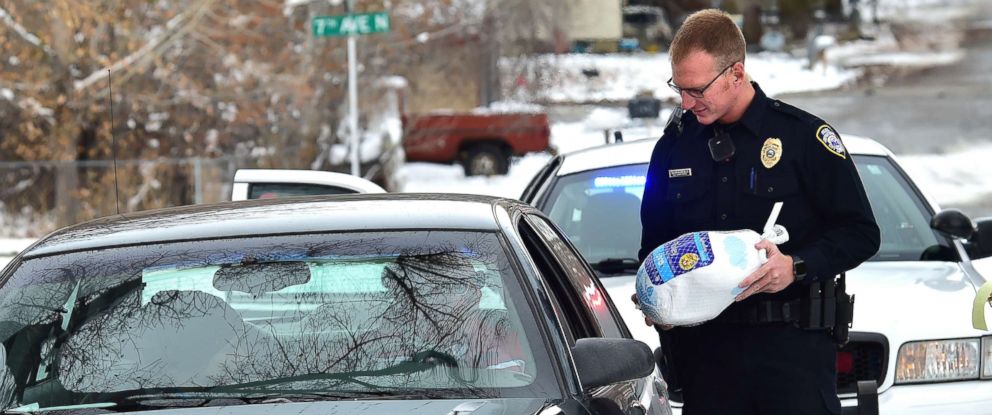 Play
'